4Q20 Insights and Outlook for 2021
Posted by
Jamestown Invest
on December 10, 2020

In an unprecedented and unpredictable year, the trend toward online investing has accelerated as investors revisit portfolio allocations. We look back on 2020 and ahead to 2021.
The growth of online investing
There is a lot that can be said about this year, however we can all agree few could have predicted 2020 would have transpired this way. When news about the coronavirus began to emerge in China, we had limited insight as to the health and economic implications that would ensue. As the number of infections in the U.S. started to climb, and the curve indicating the number rose sharply, public markets reacted with increased volatility, and some experienced significant swings in valuation of their investments. As we near the end of 2020, and the news continues to emerge about the efficacy of potential vaccines, the pandemic continues to significantly impact restaurants, schools, travel, and many other businesses in local communities.

As the wake of disruption caused by the pandemic continues to unfold, some businesses are prospering, especially as technology companies gain market share. According to the S&P Dow Jones Indices, as of November 2020, Apple, Microsoft, Amazon, Facebook, and Alphabet make up 23% of the total S&P 500. According to data from WisdomTree and Bloomberg, the average percentage weight of the top five stocks going back to 1990 is 12.5%. (1) While many can argue this is a crowded trade, it's hard to contest the notion that technology has accelerated business efficiency by facilitating more tasks through technology. For example, online investment platforms, or direct to consumer channels, are seeing record volume as people are spending more time on their phones or computers today. Those who have kept their job and maintained their pay have had more discretionary cash available. Many individuals are not spending time at bars or restaurants, traveling for vacation, or sending their children to summer camps.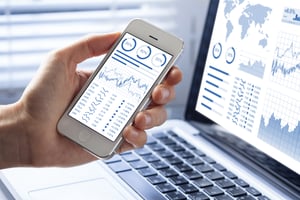 The growth of eCommerce is easy to see with the number of Amazon vans on the road and boxes on doorsteps. At the same time, 2020 has seen a surge in first-time investors with the help of mobile platforms like Robinhood. According to the commission-free investment platform's blog, the firm was founded on the belief that everyone should have equal access to the financial system, not just the wealthy. The online platform, whose median age of users is 31 years old, benefits from offering fractional shares. The reduction in fees and owning fractional shares have allowed investors to build wealth through minimal friction. According to Finfeed, a leading financial news source, Robinhood added over 3 million new customer accounts during the pandemic in the first ten months of 2020, and in June crossed 4.3 million daily average revenue trades.(2)
Contemporary portfolio composition



As we move into 2021, the old adage that "change is the only constant in life" remains true. Many investors may be thinking, will the world always be this volatile? Can my portfolio handle another shock? Am I in a position to take advantage of new potential investment opportunities? While no one has a crystal ball, it's essential to take a step back and think about contemporary portfolio allocation. In J.P. Morgan Asset Management's 25th annual Long-Term Capital Markets Assumptions Report for 2021, the traditional allocation of 60% to equities and 40% to bonds is "setting the stage for lower returns in the future." (3) "The 60/40 portfolio, the stalwart for many, many years of American investing, has been cut down to the point where it has reached just a 4.2% expected return," said John Bilton, Head of Global Multi-Asset Strategy, at JPAM, who spoke on a webinar about the Report. (4) "We need to recognize that a 60/40-only portfolio will struggle in the current environment." In the summary of the Report, one of the four main takeaways is aptly titled, "Alternative investments: From optional to essential."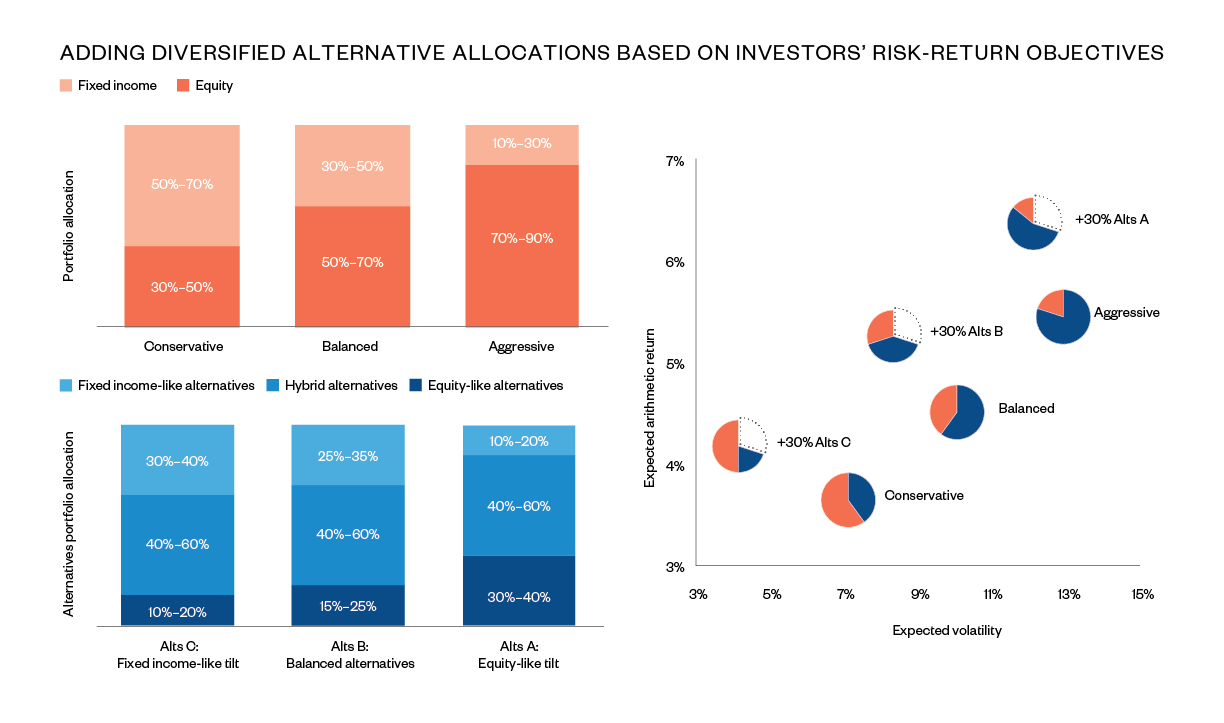 Source: J.P. Morgan Asset Management – Global Alternatives. Portfolio expected returns and volatilities are mapped via asset classes available in 2021 Long–Term Capital Market
Assumptions, USD version; data as of September 30, 2020. Mapping detail is as follows: Equity – 100% AC World Equity; fixed income – 100% US Aggregate Bonds; equity–like alternatives
– 100% private equity; fixed income–like alternatives – 100% direct lending; hybrid alternatives – 70%/30% real assets/hedge funds in Alts C, 80%/20% real assets/hedge funds in Alts
B and 90%/10% real assets/hedge funds in Alts A. Core real assets portfolio is diversified across global core real estate, infrastructure and transport. Hedge fund portfolio is modeled
as 100% diversified hedge funds. For broader definitions of equity-like alts, hybrid alts and fixed income–like alts, please refer to Exhibit 2. The 30% alternatives allocations are funded
as follows: Conservative portfolio – 30%/0% equity/fixed income; balanced portfolio – 25%/5% equity/fixed income; aggressive portfolio – 20%/10% equity/fixed income.
*Such Alternative/real estate return data should not be used to estimate returns of Jamestown Invest investments. While Jamestown Invest 1, LLC may acquire properties that meet some of the case study, it may acquire properties that do not meet such criteria. Further, Jamestown Invest property returns may have a better or worse average annualized return performance compared to the case study as each real estate investment is unique in nature, which is inherently problematic for benchmarking to the composite returns of a highly diversified portfolio.
A diversified portfolio that includes private real estate investments could reduce volatility, given low correlations to more traditional assets, and offer the potential for enhanced returns. The chart above from J.P. Morgan's Long-Term Capital Markets Assumptions Report (3) depicts the expected returns and volatility across different weighting to asset classes, and with the addition of alternative investments. Historically, individuals have not chosen alternative investments, such as private real estate syndications and funds for several possible reasons. First, they may not have qualified for investments due to income or net worth limitations, which have changed over the past several years to increase access. Second, they may have been concerned about limited transparency, illiquidity, high minimum investment amounts, upfront fees, and confusing legal structures. The popularity of alternatives has increased significantly in recent years. Part of the explanation may be heightened market volatility and record low interest rates have made the traditional allocation to stocks and bonds feel less secure.

According to a study release in April 2020 by the Chartered Alternative Investment Analyst (CAIA) Association, members expect to allocate up to 24% of their portfolio to alternatives in 2025, up from only 6% in 2004. (5) More so, according to a study conducted by PWC, North American pension funds have allocated 31% of their portfolio to alternatives in 2020, compared to less than 5% among retail investors. From this comparison, we can infer that individual investors might be underweight alternatives in their portfolio compared to larger professional investors. Investors are increasingly pursuing alternatives to meet their investment objectives – whether in pursuit of income or diversification.
In December 2019, we started Jamestown Invest because friends in our communities wanted to invest in our properties, but it was out of reach for most investors. So we embarked on a mission to increase access to commercial real estate through cutting-edge technology, allowing U.S. investors to participate in our projects for the first time. Jamestown Invest is the first direct to consumer platform to be launched by a global real estate institution, connecting individuals directly with real estate managed by Jamestown.
A look back on 2020



Whether you are familiar with Jamestown Invest 1, LLC (the "Fund") or are in the process of considering diversifying your traditional portfolio by adding private commercial real estate in the new year, here is an update on our fund thesis and a roundup of highlights from 2020.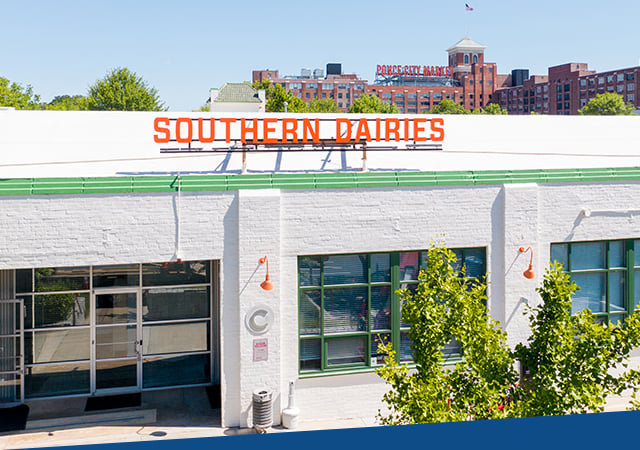 The Fund continues to maintain a focused investment thesis and commitment to sustainability and social responsibility.

Our investment mandate for the Fund is broad in scope as it relates to asset type. We can acquire office, retail, multifamily, parking, unimproved land, warehouse/flex, or hotels. Currently, the Fund has acquired a majority interest in the Southern Dairies @ Ponce City Market. As of June 30, 2020, Southern Dairies is 88% occupied by ten tenants with a diversified rent roll including architectural, advertising, and real estate firms.
The Fund's geographic concentration is in areas that have displayed strong performance and are expected to be well-positioned to see continued rent growth moving forward. With a relatively low cost of living, above-average population growth, a mild climate, and economic vitality; Atlanta, Raleigh and Charleston are considered some of the fastest growing MSAs in the U.S.
Our investment strategy targets middle-market assets, in the $10M - $40M range, with potential value creation. Our Fund targets value-add real estate, which offers the potential for outsized returns during the recovery phase of a real estate market cycle.
We are proud of our ongoing commitment to sustainability and social responsibility. Through Jamestown Green and the Jamestown Charitable Foundation, we are focused on reducing our impact on the environment and supporting the communities where we own property.
Our commitment to growing our investor base by improving the investor experience. In 2020 we are excited to announce:



+288% year-over-year growth of new investors*

$8.3M

of assets under management*

2 investor property tours completed

4 investor channel partners added

30 educational insights on Real Estate 360

3 investor webinars

* as of December 1, 2020



We are pleased to be recognized in 2020 for our pursuit to democratize access to private real estate through Jamestown Invest.



What's in store for 2021
As fundraising continues to ramp up, the Fund has cash on hand and planning our next investment for further investor diversification. Our data-driven due diligence process exposes risks and identifies value-creation opportunities. An experienced Investment Committee reviews and approves every acquisition. As a response to several investor inquiries, we are considering bringing additional investment offerings online to individual investors in 2021. Contact the Investor Relations Team with ideas on the types of investments that you might be interested in seeing in the future.

As part of our mission to make private real estate more accessible and straightforward, we plan to continue technology enhancements to make onboarding and investing easier through our online platform. As Bill Gates summed up, "investing in tomorrow's technology today is more critical than ever." We are excited to have added three self-directed IRA custodians in 2020, AltoIRA, Millennium Trust Company, and STRATA Trust Company. These custodians, with a combined $30 billion of assets under management, allow investors to access our pre-custodied investment offering using their tax advantaged accounts online.

At Jamestown, one of our greatest assets continues to be our investors. Our Investor Relations Team enjoys building trust and educating investors and answering any questions about the Fund or helping with setting up an account online. In a recent survey, 50% of our investors have five years or less experience in commercial real estate investing. To address topics that may be of interest to this growing audience, we plan to add more educational material on Real Estate 360. As a fully integrated real estate investment and management company with a 35+ year track record, we plan to tap our in-house real estate professionals to explain topics pertaining to acquisitions, asset management, leasing, portfolio management, development and construction, and capital markets, and dispositions.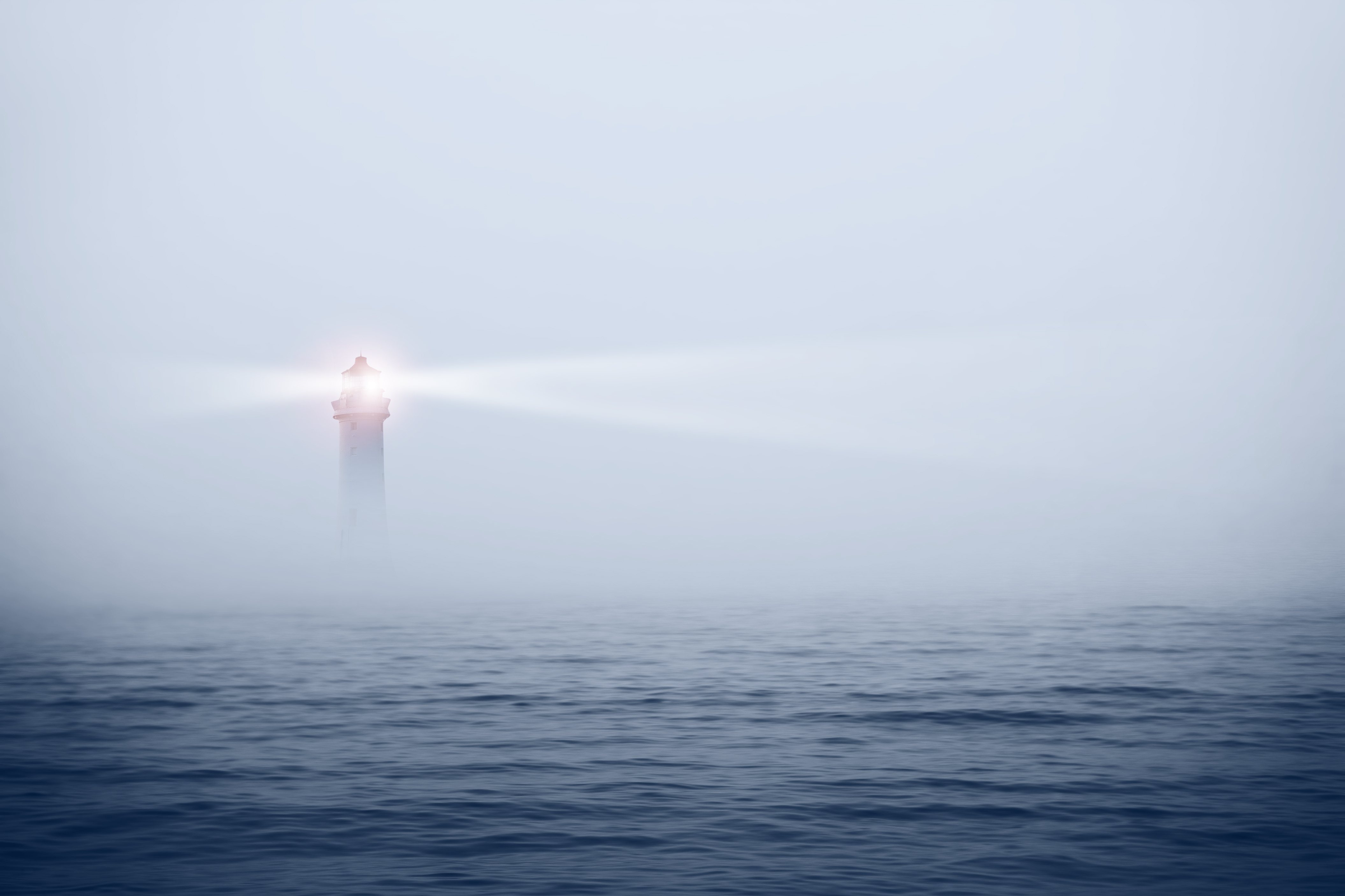 With a challenging year coming to an end, planning for the future when there is much uncertainty is essential in balancing risk and return. For nautical enthusiasts, many can draw a correlation to the challenge of navigating the water when cold air moves over warm water and unexpectedly produces fog. Boaters train to not become overly reliant upon navigation aids such as a GPS. Misaligned radars have produced many tragic stories of boaters who have focused on wrongfully calibrated technology. A well-trained navigator practices steering from buoy to buoy with a map to prepare for these circumstances. Using this lesson as inspiration, investors may consider a disciplined and thoughtful approach when allocating capital during times of uncertainty.

Jamestown is a well-capitalized, stable and reliable real estate firm with a long-term view. Jamestown co-invests heavily into all its Funds, ensuring alignment of interest with "skin in the game" participating at the same terms as our investors. Drawing from the nautical reference, Jamestown has weathered many storms and is well-positioned to take advantage of potential dislocations in the market with an experienced management team.
For more information on Jamestown Invest 1, LLC, download and review the Offering Circular. The Offering Circular should be reviewed before making an investment decision. Investing in Jamestown Invest 1, LLC's common shares is speculative and involves substantial risks. The Risk Factors section of the offering circular contains a detailed discussion of risks that should be considered before you invest. These risks include, but are not limited to, illiquidity, complete loss of invested capital, limited operating history, conflicts of interest, blind pool risk, and any public health emergency. In addition to the foregoing risks, the adverse economic effects of the COVID-19 pandemic are unknown and could materially impact this investment. Further, there is no assurance that Jamestown Invest 1, LLC will be able to achieve its investment objectives or to access targeted investments like those identified.
Sources
1. https://www.etfstream.com/features/sp-500-or-sp-5-is-the-current-concentration-sustainable-long-term/
2. https://finfeed.com/features/how-robinhood-and-coronavirus-created-perfect-storm-young-new-investors/
3. Long-Term Capital Market Assumptions | J.P. Morgan Asset Management
4. https://www.thinkadvisor.com/2020/11/10/jpmorgan-the-6040-portfolio-is-over-heres-where-to-seek-returns-now/
5. https://caia.org/next-decade
Educational Communication
The views expressed above are presented only for educational and informational purposes and are subject to change in the future. No specific securities or services are being promoted or offered herein.
Not Advice
This communication is not to be construed as investment, tax, or legal advice in relation to the relevant subject matter; investors must seek their own legal or other professional advice.
Performance Not Guaranteed
Past performance is no guarantee of future results. Any historical returns, expected returns, or probability projections are not guaranteed and may not reflect actual future performance.
Risk of Loss
All securities involve a high degree of risk and may result in partial or total loss of your investment.
Liquidity Not Guaranteed
Because of the illiquid nature of our shares, you should purchase our shares only as a long-term investment and be prepared to hold them for an indefinite period of time.



Jamestown Invest is a digital platform that connects investors with rigorously-vetted, institutional-quality real estate. Invest alongside a well-capitalized, stable, and reliable manager with $12.1 billion of assets under management worldwide on behalf of more than 80,000 investors across 31 realized funds (as of December 31, 2020).