Meet Jamestown Invest Investor, Adam Richmond
Posted by
Jamestown Invest
on November 25, 2020

Tell us about yourself and how you learned about Jamestown.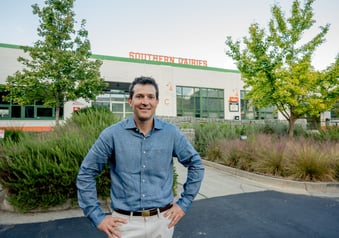 I have been in the commercial real estate world for twenty-two years, first at very large law firms in Chicago and New York and now as a partner at an Atlanta-based boutique law firm where we focus solely on property tax. My first exposure to Jamestown was a visit to one of your properties owned in my neighborhood of Chelsea when I was in graduate school. This was back when the term "adaptive re-use" was just becoming fashionable, and I remember being absolutely amazed at the asset transformation created by Jamestown and their partners. My wife and I lived in an apartment a few blocks away, and the property became a regular hang out spot for us and a must-see destination for anyone who came to visit us in New York. Many years after living in New York, we looked to move to a vibrant city with mild weather and more space for the kids. We eventually decided to move to Atlanta as we observed the local economy and real estate market expanding rapidly. That's when I was fortunate to reconnect with some of the early partners at Jamestown and began to consult on tax matters for their real estate transactions and funds.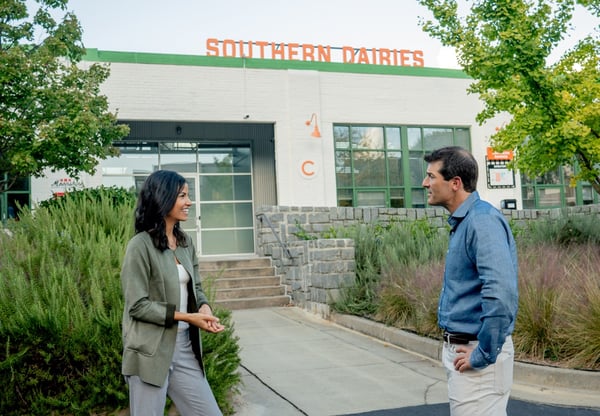 What recreational activities do you enjoy outside of work, and have you picked up any new hobbies during the pandemic?
Outside of work, my main activity is shepherding my three children through life, making sure they are moving in the right direction and having fun while doing it, with the goal of making them independent, grounded and productive members of our society. Everything I do is with my kids in mind, including investing in a way to insure a secure future. During the pandemic, I've been preaching to my family to be super-mindful of nutrition, fitness and sleep. We hear all about wearing masks and social distancing, which are both great, but we do not hear nearly enough about how to boost our own immune systems. I also like to be outdoors and coaching little league, hiking and playing golf.
"as a passive investor,
the truth is that it is all about
sponsorship, sponsorship, sponsorship"
How has the recent volatility in the public markets recalibrated your investment philosophy, if at all?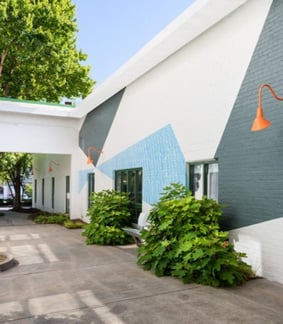 I have seen that macroeconomic issues, like a global pandemic, political uncertainty, social unrest or major events in foreign markets, can rock our capital markets. For me, I want to have a certain allocation in investments that feel more solid and concrete. It is reassuring to me to allocate a portion of my portfolio to tangible real estate in my hometown.
Why do you invest in commercial real estate?
I love that you can touch and see real estate. It's tangible, it's not disappearing and you can't make more land. There's something lasting in that thought. With that said, in the world of commercial real estate, the average person does not have the capital to invest in anything of significance nor do they have the management expertise. With those limitations, I am still personally looking for access to institutional-quality commercial real estate.
What criteria do you consider when evaluating a possible Sponsor partner?
There's an old adage that commercial real estate is all about "location, location, location". But as a passive investor, the truth is that it is all about "sponsorship, sponsorship, sponsorship". With my due diligence process, I focus my effort on understanding the sponsor's track record and results during multiple market cycles. Particularly right now, given the disruption occurring from the pandemic, commercial real estate is rapidly evolving and sponsors are being put to the test.
This client's experience may not be representative of all clients. This testimonial is not a guarantee of future performance or success.
Investing in Jamestown Invest 1, LLC's common shares is speculative and involves substantial risks. The Risk Factors section of the offering circular contains a detailed discussion of risks that should be considered before you invest. These risks include, but are not limited to, illiquidity, complete loss of invested capital, limited operating history, conflicts of interest, blind pool risk, and any public health emergency. In addition to the foregoing risks, the adverse economic effects of the COVID-19 pandemic are unknown and could materially impact this investment. Further, there is no assurance that Jamestown Invest 1, LLC will be able to achieve its investment objectives or to access targeted investments like those identified.

Educational Communication
The views expressed above are presented only for educational and informational purposes and are subject to change in the future. No specific securities or services are being promoted or offered herein.
Not Advice
This communication is not to be construed as investment, tax, or legal advice in relation to the relevant subject matter; investors must seek their own legal or other professional advice.
Performance Not Guaranteed
Past performance is no guarantee of future results. Any historical returns, expected returns, or probability projections are not guaranteed and may not reflect actual future performance.
Risk of Loss
All securities involve a high degree of risk and may result in partial or total loss of your investment.
Liquidity Not Guaranteed
Because of the illiquid nature of our shares, you should purchase our shares only as a long-term investment and be prepared to hold them for an indefinite period of time.

Jamestown Invest is a digital platform that connects investors with rigorously-vetted, institutional-quality real estate. Invest alongside a well-capitalized, stable, and reliable manager with $12.1 billion of assets under management worldwide on behalf of more than 80,000 investors across 31 realized funds (as of December 31, 2020).