Commercial Real Estate Investing - Michael Phillips on Gower Crowd Podcast
Posted by
Jamestown Invest
on June 24, 2020

Michael Phillips, President of Jamestown, sat down with Adam Gower, PhD on his Gower Crowd podcast, The Real Estate Crowdfunding Show, to discuss investment in the digital age, the democratization of commercial real estate investing, and the future generation of investors:
"We look at the generations [of investors] coming and we know that they have a need to be in a greater dialogue... They want to have a sense of their investment managers sharing their value system that the return is more dimensional than just financial. That it includes lifting communities and having impact on people's lives."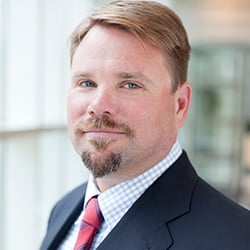 We launched our digital real estate investment platform, Jamestown Invest, in December, connecting American individuals with the opportunity to invest in commercial real estate. Since then, acquired Southern Dairies @ Ponce City Market, a value-add adaptive reuse project in the growing submarket of Old Fourth Ward in Atlanta, GA.
Investing in Jamestown Invest 1, LLC's common shares is speculative and involves substantial risks. The "Risk Factors" section of the offering circular contains a detailed discussion of risks that should be considered before you invest. These risks include, but are not limited to, illiquidity, complete loss of invested capital, limited operating history, conflicts of interest, blind pool risk, and any public health emergency. In addition to the foregoing risks, the adverse economic effects of the COVID-19 pandemic are unknown and could materially impact this investment. Further, there is no assurance that Jamestown Invest 1, LLC will be able to achieve its investment objectives or to access targeted investments like those identified.

Jamestown Invest is a digital platform that connects investors with rigorously-vetted, institutional-quality real estate. Invest alongside a well-capitalized, stable, and reliable manager with $12.1 billion of assets under management worldwide on behalf of more than 80,000 investors across 31 realized funds (as of December 31, 2020).