Jamestown Invest reaches $8 million mark
Posted by
Jamestown Invest
on October 07, 2020

We are excited to announce that Jamestown Invest's current investment offering, Jamestown Invest 1, LLC, recently surpassed $8 million in investments.
Of the $8 million funds raised to date, over 90% has already been deployed into real estate. In March 2020, we acquired a controlling 51% interest in Southern Dairies @ Ponce City Market, a historic adaptive reuse office campus in Atlanta for $7.3 million of equity. Since acquisition, our vertically integrated team of real estate professionals has executed a number of major repositioning objectives, including signage, a parking program, wayfinding, a courtyard refresh, and campus-wide public WiFi.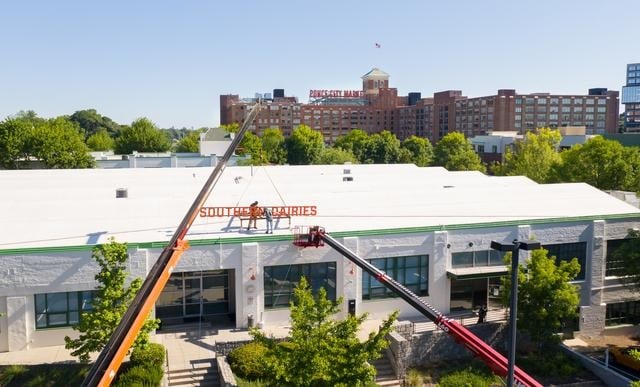 What's Next
As we raise additional funds, our goal is to proceed with our next real estate investment. Jamestown Invest has identified the Upper Westside Portfolio in Atlanta as a target asset for future acquisition. We decided to target this four-building industrial and showroom campus after we conducted a rigorous assessment of the property, leading us to believe it exemplifies the Fund's value-add strategy. We've also reserved approximately $500K of currently undeployed capital towards our next asset acquisition.
As you consider making an investment with us, know that we intend to put your investment to work in supporting our strategy to acquire and manage real estate properties within our target markets. We believe that our targeted properties, such as Southern Dairies @ Ponce City Market and the Upper Westside Portfolio, and our targeted geographies, such as Atlanta, GA, have displayed strong performance and are expected to be well-positioned for continued healthy rent growth. Read more about our investment strategy here and our target investments here.
With Jamestown Invest, Jamestown intends to give access to over 35+ year experience to individual U.S. investors for the first time, which previously was only available to institutional investors and German individual investors. This offering will provide an opportunity to invest directly in Jamestown Invest 1, LLC for as little as $2,500.
Investing Alongside Jamestown
In addition to sponsoring the Fund, Jamestown has made co-investments totaling $2 million to ensure that Jamestown Invest 1, LLC is aligned with the interests of its investors. When you invest through Jamestown Invest you're investing alongside Jamestown. Share our campaign page with friends and family who are interested in diversifying their investment portfolios with the addition of real estate and invest alongside Jamestown. We look forward to welcoming you to the Jamestown community.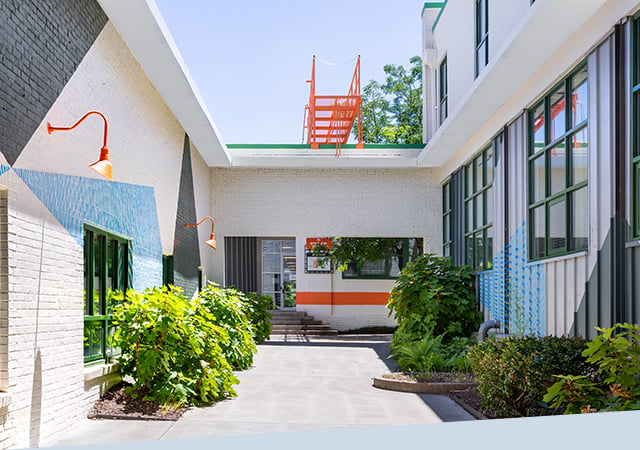 You may download and review the Offering Circular at www.jamestowninvest.com/OC. Securities offered through North Capital Private Securities, Member FIRNA/SIPC.
Investing in Jamestown Invest 1, LLC's common shares is speculative and involves substantial risks. The "Risk Factors" section of the offering circular contains a detailed discussion of risks that should be considered before you invest. These risks include, but are not limited to, illiquidity, complete loss of invested capital, limited operating history, conflicts of interest, blind pool risk, and any public health emergency. In addition to the foregoing risks, the adverse economic effects of the COVID-19 pandemic are unknown and could materially impact this investment. Further, there is no assurance that Jamestown Invest 1, LLC will be able to achieve its investment objectives or to access targeted investments like those identified.
Information on and photography featuring Jamestown's current and previous portfolio of projects and properties are not representative of Jamestown Invest 1, LLC's investment strategy and are not representative of the scale of investments that Jamestown Invest 1, LLC intends to make. Further, there is no assurance that Jamestown Invest, 1 LLC will be able to achieve its investment objectives or to access investments like those identified. Prior performance is not indicative of future results.
Jamestown makes no representations, express or implied, regarding the accuracy or completeness of this information, and the reader accepts all risks in relying on the above information for any purpose whatsoever. Any actual transactions described herein are for illustrative purposes only and, unless otherwise stated in the presentation, are presented as of underwriting and may not be indicative of actual performance. Transactions presented may have been selected based on a number of factors such as asset type, geography, or transaction date, among others. Certain information presented or relied upon in this presentation may have been obtained from third-party sources believed to be reliable, however, we do not guarantee the accuracy, completeness or fairness of the information presented.

Jamestown Invest is a digital platform that connects investors with rigorously-vetted, institutional-quality real estate. Invest alongside a well-capitalized, stable, and reliable manager with $12.1 billion of assets under management worldwide on behalf of more than 80,000 investors across 31 realized funds (as of December 31, 2020).